BOLD: Color from Test Tube to Textile
Take a colorful journey through more than 150 years of synthetic dye-making.
On view through August 2024
Hach Gallery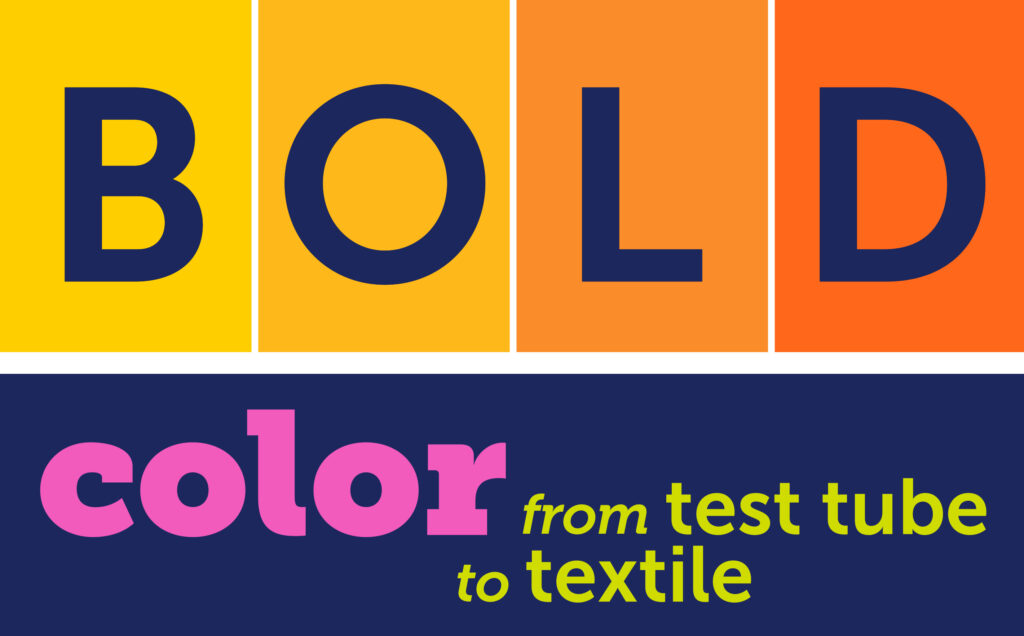 Vibrant, dazzling, BOLD: our world is full of color.
Dyeing is both art and science. For thousands of years, we've colored our clothes, our bodies, and our environments. Dyeing can be an expression of culture, belief, and tradition. A marker of selfhood, feelings, and desires. It can set our style apart or bring us together as one.
Before the 1800s, most dyes were organic; they came from plants, insects, or minerals harvested from nature. But then came synthetics—dyes made in the laboratory. For the first time, we could create colors rather than imitate them.
Drawing on dye sample books, vivid clothing, and scientific instruments, BOLD: Color from Test Tube to Textile explores more than 150 years of efforts to expand our access to color. This exhibition takes visitors on a colorful journey through the history of science, with stops at coal mines, factory floors, and fashion runways.
But color comes at a cost. The pursuit of new and brighter dyes has at times harmed humans and environments. BOLD examines scientists' efforts to understand these impacts and the efforts of dye makers to produce color more sustainably . . . for people and for places.
BOLD is made possible in part through the generous support of the Coby Foundation and with a Cultural and Historical Support Grant from the Pennsylvania Historical and Museum Commission. The exhibition is also supported by lending institutions and individuals including the American Association of Textile Chemists and Colorists, Gap Inc., Robert and Penny Fox Historic Costume Collection at Drexel University, Atlas Material Testing Technology, Molly Sampson, Myung Ja Kim and Hyeson Kim, and Green Matters Natural Dye Co.
The Institute's Hach Gallery is named in memory of Clifford C. Hach through the generosity of his wife, Kathryn C. "Kitty" Hach-Darrow (1922–2020). In the 1940s, the married chemists cofounded the Hach Chemical Company, which became a leading producer of water-testing reagents and instruments.