The Science History Institute has teamed up with online learning platform Roundtable to offer you compelling courses from the history of science. This online course features museum curator Roger Turner, who will show how the Nobel Prize can be an entry point for more inclusive stories about the diversity of people who work in science.
Course Overview
Nobel Prize week in October is one of the rare times the news media focus on fundamental scientific research. Each year Nobel Prizes are awarded to a handful of people—overwhelmingly white men from industrialized nations—in recognition of great scientific accomplishments. But the Prizes' outdated rules distort the image of how science works today. The backstory behind two Nobel Prize winners reveals how research depends upon government policies, the labor of diverse groups of people, and improvised machines Frankensteined out of spare parts.
Recently museum curators at the Science History Institute rethought the stories we tell about two original instruments that led to Nobel Prizes in chemistry: Bruce Merrifield's Automated Peptide Synthesizer (1984 Nobel Prize) and John Fenn's Electrospray Ionization Mass Spectrometer (2002). These instruments emerged from academic laboratories that employed women and men working in a variety of roles supported by families and communities. Beyond those labs were universities, generous government funding, immigration policies, and broader changes in technology that made possible advances in science and medicine during the second half of the 1900s.
Roger Turner, the Institute's curator of instruments and artifacts, will explain why we chose to talk about cruise missiles, emotional labor, and backyard volleyball games in our exhibit on biochemical instruments. After the presentation, participants will have a chance to chat with Turner about the "behind the scenes" work of museums to create contemporary exhibitions.
This is a live, virtual course hosted by Roundtable, which includes interactive opportunities and post-course recordings available for all course participants.
Cost
$30 for the course
Use promo code science15 for 15% off!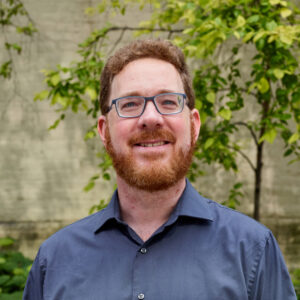 About Roger Turner
Roger Turner is a historian of science and museum curator. He studies how our daily lives are affected by the invisible work of nerds, especially in chemistry and environmental science. When he's not helping visitors understand how a stylish mid-century modern gas chromatograph measured water pollution, he writes for Distillations magazine and produces digital exhibits. He holds a PhD in the history and sociology of science from the University of Pennsylvania.
About Roundtable
Roundtable by the 92nd Street Y, New York, is an online learning platform featuring live courses and Q&A sessions with some of the greatest minds of our time: world-renowned historians and scholars, Pulitzer Prize-winning writers, political pundits, and acclaimed food and wine experts, among others. All courses include interactive opportunities with instructors.
---
Header image: First Day Cover commemorating 1901 Nobel Prize winners, 1961.
More events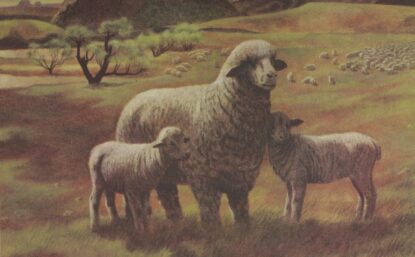 Join us in our museum EVERY SATURDAY for a family-friendly program that highlights strange and surprising stories from the history of science!
Penn Museum conservator Julia Commander explains how museums manage to assemble massive objects and structures indoors.
Join us in our museum EVERY SATURDAY for a family-friendly program that highlights strange and surprising stories from the history of science!