The Transformation of American Medicine through War
Wednesday, September 13, 2023-Wednesday, September 27, 2023 | 6pm-7pm EDT
Purchase Course
The Science History Institute has teamed up with online learning platform Roundtable to offer you compelling courses from the history of science. This three-part online course features David Caruso, director of the Institute's Center for Oral History, who will discuss military medicine during the Spanish-American War and World War I.
Course Overview
Militarizing American medicine and medicalizing the military: interactions between military and medical officers before and during the First World War shed light on the creation of a distinct form of American military medicine. This new type of medical practice not only had ramifications for the care of soldiers during war, but also for medical practice in civilian spheres for much of the 20th century.
This course focuses on a pivotal time period in the history of medicine broadly and the history of American military medicine specifically. Participants will learn about the types of medicine practiced at the turn of the twentieth century (pseudo-humoral, sanitary, and germ theory-based) and how practitioners used those forms in civilian and military spheres. Looking closely at medical care (and the lack thereof) during the Spanish-American War, the rise and embrace of scientific medicine during the Progressive Era, and the management of care for American soldiers during the First World War, sheds light on how Americans began to form a distinct practice of American military medicine and the ways in which that practice contributed to transformations in American medicine more broadly.
Sessions
Session 1: Spanish-American War and After
September 13, 2023
Our first session looks closely at the failures of the Army's Medical Department to care for wounded and ill soldiers on and off the field of battle during the Spanish-American War, especially in light of the Dodge Commission's summary report of their investigation of charges of neglect that led to appalling conditions in U.S. military camps during the Spanish-American War.
Session 2: Preparing for the First World War
September 20, 2023
Our second session focuses on the types of medical care offered in the United States at the beginning of the twentieth century and the role that Progressives, including Abraham Flexner, played in pushing medicine to become more scientific.
Session 3: American Medicine at War
September 27, 2023
Our last session dives deep into the American experience of the First World War and the medical structures, techniques, and technologies that helped create a distinct form of American military medicine, with practices that physicians then disseminated to their civilian colleagues post-demobilization.
Cost
$75 for the course, with past sessions available on demand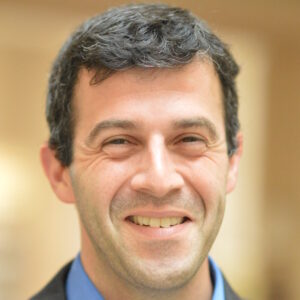 About David J. Caruso
David J. Caruso received his PhD from Cornell University, where he worked on the history of American military medicine. At the Science History Institute, David establishes oral history projects inclusive of all practitioners in science and engineering. Current projects explore transformations in scientific infrastructures through immigration practices; the ways in which those who identify as having a disability navigate physical, cultural, and psychosocial structures; and access and inclusion in American science and engineering.
About Roundtable
Roundtable by the 92nd Street Y, New York, is an online learning platform featuring live courses and Q&A sessions with some of the greatest minds of our time: world-renowned historians and scholars, Pulitzer Prize-winning writers, political pundits, and acclaimed food and wine experts, among others. All courses include interactive opportunities with instructors.
More events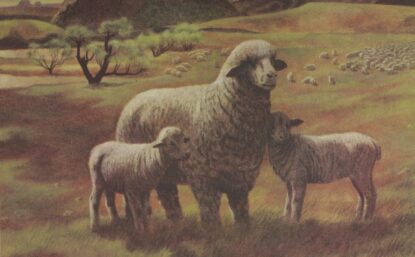 Join us in our museum EVERY SATURDAY for a family-friendly program that highlights strange and surprising stories from the history of science!
Penn Museum conservator Julia Commander explains how museums manage to assemble massive objects and structures indoors.
This "drop-in" tour highlights the science of natural dyes and textiles, the technology behind synthetic clothing, and the impact of fashion on human health and the environment.