First Friday: Science "Down the Shore!"
Friday, August 4, 2023 | 5pm-7pm EDT
Science History Institute
315 Chestnut Street
This First Friday, go "down the shore" with an evening of summer-themed science!
We'll look at the powerful effects of UV light and the chemistry of sunscreen, chill out with the technology of portable coolers, and explore the science behind thermometers and barometers (crucial tools to help pick your perfect beach day). We'll also take a fashion-forward journey through historical swimsuits and the synthetic fibers that keep us active! Enjoy hands-on crafts, see a pop-up from our library archives, and learn how to make the most of your next vacation.
About First Fridays
Spark your curiosity while exploring the exhibits after hours! First Fridays bring together a myriad of activities covering everyday science, historical oddities, and everything in between. Grab your friends, and kick off an evening of discovery, surprise, and a little nerdy fun.
First Fridays at the Institute are always free and open to the public. Attendees will receive a 10% discount to National Mechanics restaurant.
More events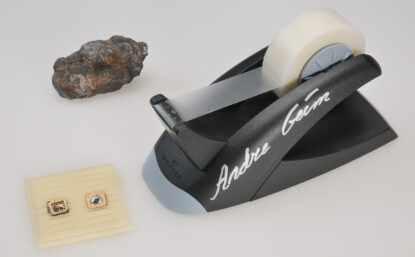 Yury Gogotsi will discuss the multitude of applications offered by MXenes, the fastest growing family of nanomaterials.
Take a journey through the kitchen and the chemistry lab as we look at the delicious side of food science!
From Rachel Carson to ACT UP, explore how scientists and activists have shaped discovery and created change.