First Friday: Animating Water
Friday, June 2, 2023 | 5pm-7pm EDT
Science History Institute
315 Chestnut Street
Water drips and drizzles, splashes and leaps, flows and runs. Its movement animates our world! But how do artists and animators bring water to the big screen?
This First Friday, join us for an "animated" evening of short films exploring the history, futures, and natural wonders of Philadelphia's waterways, featuring the work of artist Jacob Rivkin and the Philadelphia Animation Ensemble. Join a talk and Q&A with Rivkin on the making of his short film Floating Archives, which reimagines life along the Schuylkill River. Then screen animated shorts about water from the Philadelphia Animation Ensemble and enjoy popcorn while you watch! You can also make a raindrop fall in your own flipbook, try your hand at a thaumatrope, and explore historic images of the Schuylkill in books and in our exhibition, Downstream.
About Floating Archives
Floating Archives was a public artwork on the lower Schuylkill River in Philadelphia that took place in 2018. Hand-drawn animations based on archival photographs and etchings were projected onto a screen attached to a floating platform. The images reimagine the labor, leisure, and obscured histories of this waterway from 1800 to today. As the floating archive approached the location that each image referenced, animations related to that site were projected, creating a layering of landscape, history, and memory.
About First Fridays
Spark your curiosity while exploring the exhibits after hours! First Fridays bring together a myriad of activities covering everyday science, historical oddities, and everything in between. Grab your friends, and kick off an evening of discovery, surprise, and a little nerdy fun.
First Fridays at the Institute are always free and open to the public. Attendees will receive a 10% discount to National Mechanics restaurant.
More events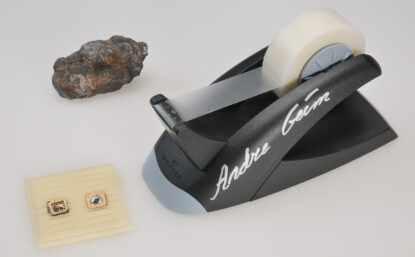 Yury Gogotsi will discuss the multitude of applications offered by MXenes, the fastest growing family of nanomaterials.
Take a journey through the kitchen and the chemistry lab as we look at the delicious side of food science!
From Rachel Carson to ACT UP, explore how scientists and activists have shaped discovery and created change.