Dyes & Textiles Tour
Saturday, November 18, 2023 | 2pm EST
Science History Institute
315 Chestnut Street
Join our museum's Gallery Guides for a "drop-in" tour highlighting the remarkable scientific properties of natural dyes and textiles, the technology behind synthetic clothing, and the impact of fashion on human health and the environment.
Have you ever thought about the science behind the contents of your closet? The technology that produces our modern clothing is the result of an unlikely collaboration between prehistoric humans, an 18-year-old chemist in Victorian London, and a Harvard professor employed by DuPont on the eve of World War II.
Our Dyes & Textiles Tour bridges content from our new BOLD exhibition and our permanent exhibition, offering a broad picture of the scientific developments that shifted clothing production from the home to the factory to the laboratory. 
---
Drop-in tours are free and no reservations are necessary.
More events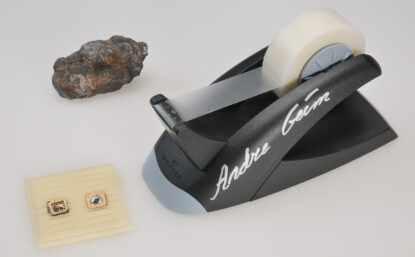 Yury Gogotsi will discuss the multitude of applications offered by MXenes, the fastest growing family of nanomaterials.
Take a journey through the kitchen and the chemistry lab as we look at the delicious side of food science!
From Rachel Carson to ACT UP, explore how scientists and activists have shaped discovery and created change.