AI vs. Superbugs: Artificial Intelligence and the Search for New Antibiotics
Thursday, October 19, 2023
The specter of antibiotic-resistant bacteria looms large in our society. In two presentations we delve into AI-assisted research into antibiotic drug development. We will explore the latest research using AI to search the human genome for microbe-fighting peptides, as well as using AI as a novel approach to testing the susceptibility of antibiotics.
AI for Antibiotic Discovery
César de la Fuente
Presidential Assistant Professor
Departments of Psychiatry and Microbiology, Perelman School of Medicine
Departments of Bioengineering & Chemical and Biomolecular Engineering
University of Pennsylvania
Computers can be programmed for superhuman pattern recognition of images and text; however, their application in biology and medicine is still in its infancy. César de la Fuente will review advances over the past half decade, which are accelerating discoveries in the crucial and underinvested area of antibiotic discovery. His lab developed the first antibiotic designed by a computer with proven efficacy in preclinical animal models, demonstrating that machines and artificial intelligence (AI) could be used to design therapeutic molecules. These algorithms have accelerated antibiotic discovery and, for the first time, were able to successfully mine the human proteome for antibiotics. Recently, de la Fuente and his lab expanded the proteome-mining efforts to explore the proteomes of extinct species. Using AI, they discovered the first therapeutic molecules in extinct organisms, including Neanderthals and Denisovans, launching the field of molecular de-extinction. Their efforts have dramatically reduced the time needed to discover preclinical antibiotic candidates from years to hours. De la Fuente will discuss his belief that we are on the cusp of a new era in science where advances enabled by AI will help control antibiotic resistance, infectious disease outbreaks, and pandemics.
People Aren't Petri Plates: Why Antibiotics Fail
Michael J. Mahan
Professor of Microbiology
Department of Molecular, Cellular, and Developmental Biology
University of California, Santa Barbara
Accurate assessment of antibiotic susceptibility is critical for the identification of existing agents for the treatment of antimicrobial resistant (AMR) infections. Here we examined whether antimicrobial susceptibility testing (AST) in media that are more physiologically representative of in vivo infection conditions could improve prediction of clinical outcome. This analysis identified several FDA-approved antibiotics for the treatment of AMR infections that standard AST failed to identify; and also identified antibiotics that were ineffective despite indicated use by standard AST. Clinical implementation of test methods with increased diagnostic accuracy would help mitigate the imminent AMR crisis via utilization of existing agents and optimization of drug discovery and development.
About the Presenters
César de la Fuente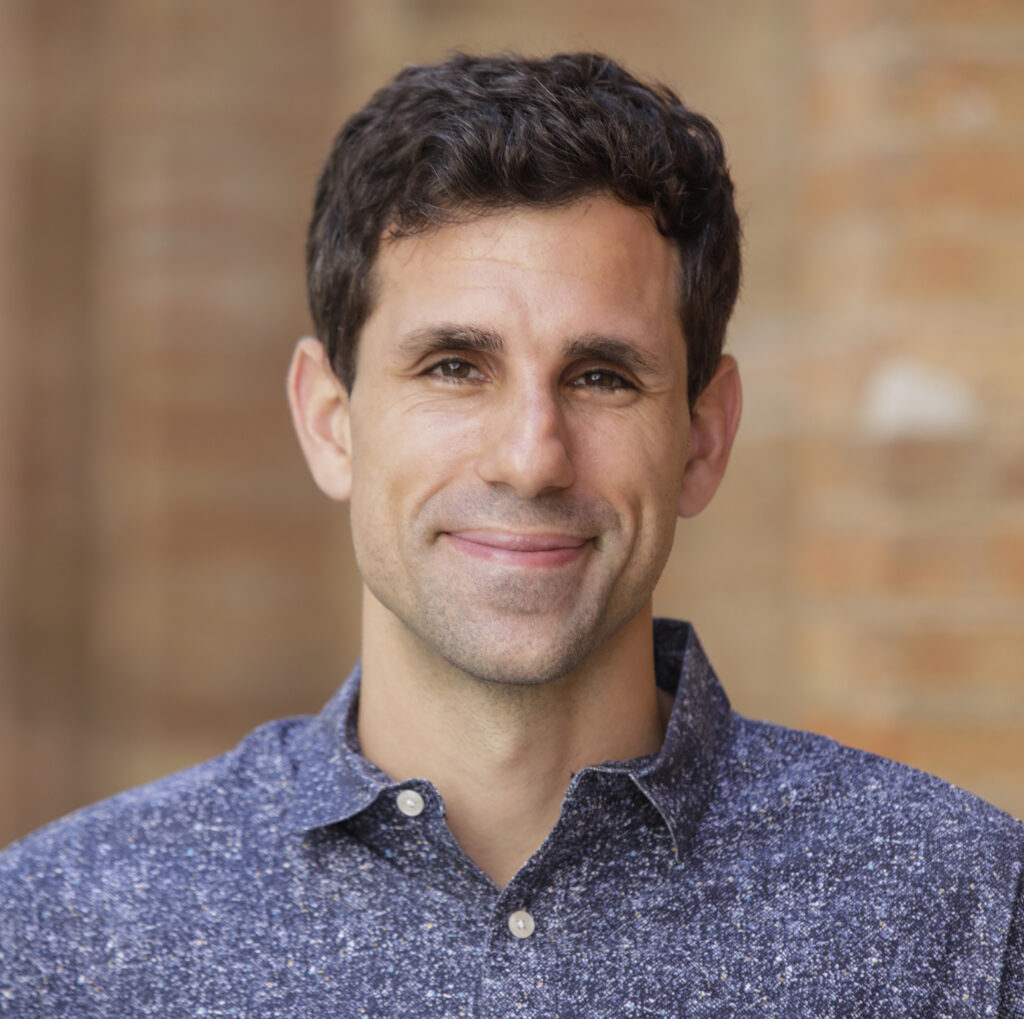 César de la Fuente is a Presidential Assistant Professor at the University of Pennsylvania, where he leads the Machine Biology Group. Previously, he pursued postdoctoral research at the Massachusetts Institute of Technology and earned a PhD at the University of British Columbia. De la Fuente pioneered the development of the first computer-designed antibiotic with efficacy in animal models, demonstrating the application of AI for antibiotic discovery.
He is an NIH MIRA investigator and one of the youngest ever to be inducted into the American Institute for Medical and Biological Engineering (AIMBE). De la Fuente has received over 60 national and international awards, including the inaugural Langer Prize, Princess of Girona Prize for Scientific Research, the Society of Hispanic Professional Engineers Young Investigator Award, the ACS Infectious Diseases Young Investigator Award, and the Thermo Fisher Award. De la Fuente serves on the editorial boards of more than 20 scholarly journals and is currently an associate editor of Drug Resistance Updates, Nature Communications Biology, Bioengineering & Translational Medicine, and Digital Discovery.
Michael J. Mahan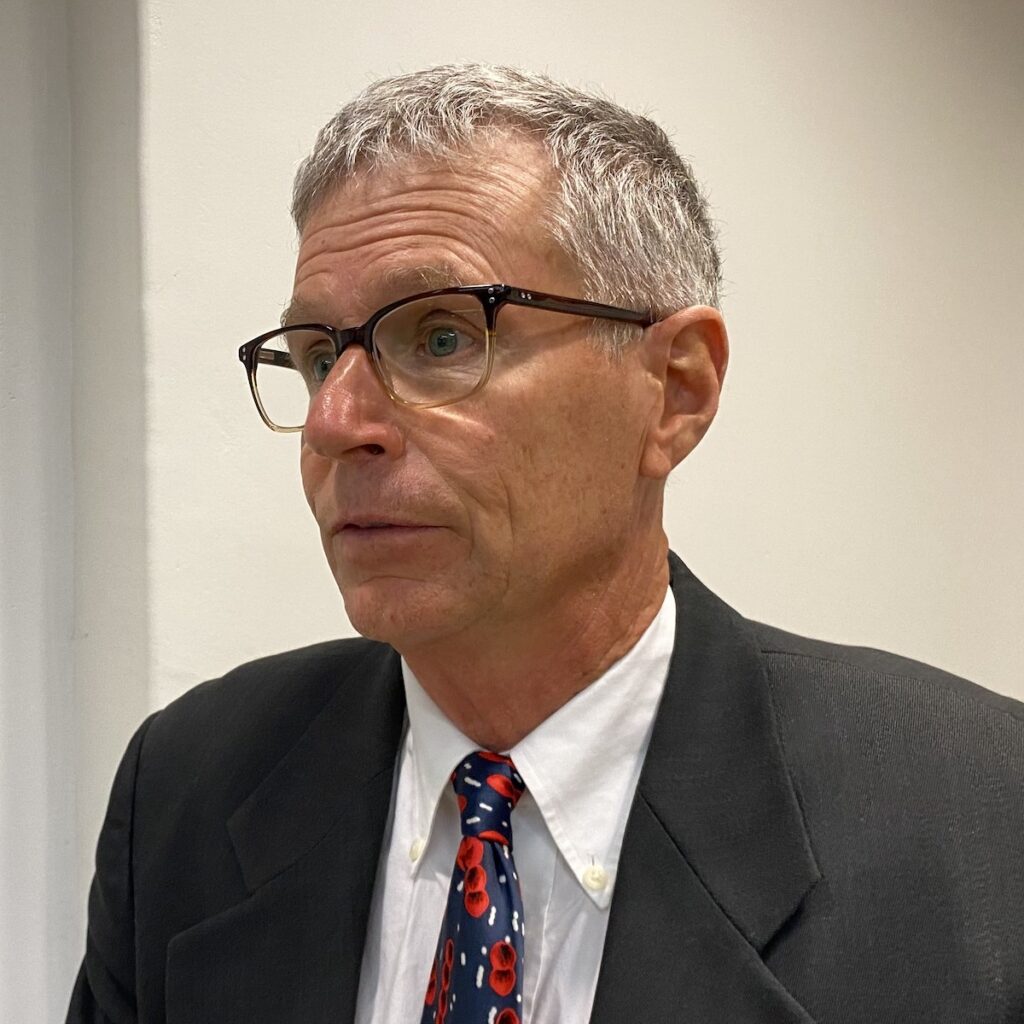 Michael J. Mahan s a professor of microbiology in the Department of Molecular, Cellular, and Developmental Biology at the University of California, Santa Barbara. He received his PhD in genetics from the University of Utah.
He was an NIH postdoctoral fellow at Harvard Medical School where he began his work on the molecular mechanisms underlying Salmonella pathogenesis. Mahan joined the University of California, Santa Barbara, faculty in 1993 and was cofounder and director of Remedyne Corporation, a biotech company in Santa Barbara.
About the Series
The Joseph Priestley Society (JPS) promotes a deeper understanding of science, technology, and industry, with an emphasis on innovation and entrepreneurship. Speakers are leaders from a wide variety of large and small chemical companies and the financial, consulting, and academic communities.
For more information about this event, please contact jps@sciencehistory.org.
---
Header Image: Lilly Empty Capsules, Part of Hand Book of Pharmacy and Therapeutics, circa 1919.
More events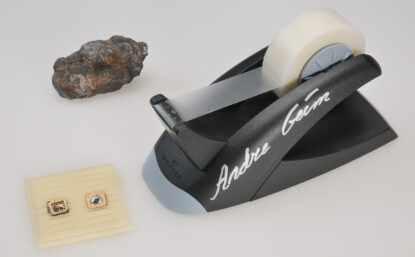 Yury Gogotsi will discuss the multitude of applications offered by MXenes, the fastest growing family of nanomaterials.
Take a journey through the kitchen and the chemistry lab as we look at the delicious side of food science!
From Rachel Carson to ACT UP, explore how scientists and activists have shaped discovery and created change.