Innovation Day 2023
The Science History Institute and the Society of Chemical Industry America presented the 20th annual Innovation Day on September 12, 2023.
This event, open to members of SCI America, featured in-person and online sessions. In-person sessions of Innovation Day were held at the Science History Institute Conference Center in historic Old City Philadelphia.
Overview
The Innovation Day Steering Committee created an amazing agenda for the 2023 meeting. We opened with a poster session and networking, followed by the annual Schlinger Symposium with an address from the SCI 2023 Gordon E. Moore Medalist, Kaoru Aou of Dow. Next, panel experts offered stimulating presentations and discussions on topics that explore sustainability with a particular focus on life cycle analysis, plastics recycling, and biomaterials and bioprocessing.
Biomaterials & Bioprocessing
Organized by Gregory Briner, Bob Butterick, and Christopher Simpson
The sustainability of biomaterials and bioprocessing depends on careful consideration of the entire lifecycle of the materials and processes, including the source of the raw materials, the energy and resources used in the production process, and the end-of-life disposal options for the materials. During this session panelists outlined examples of entire lifecycles of these materials and processes, including their environmental, social, and economic impacts.
Life Cycle Analysis
Organized by Duncan Coffey, Robert Harding, and Felicia Parks
Life cycle analysis (LCA), also known as life cycle assessment, takes into account all stages of a product's life cycle, including the extraction of raw materials, transportation of materials to manufacturing facilities, manufacturing processes, packaging, distribution, use, and disposal or recycling. During this session, we examined how results of LCA can be used to identify opportunities to improve the environmental performance of products or processes, to compare the environmental performance of different products or processes, and to inform policy and decision-making.
Plastics Recycling Track 1: Design for Recycling
Organized by Elizabeth Ross-Medgaarden and Deidre Sandrock
As the global community grapples with the escalating environmental concerns associated with waste management, the concept of recyclability by design has emerged as a promising solution. This session brought together two distinguished speakers who delved into the intricacies of designing for recyclability, highlighting both practical case studies and collaborative approaches that can transform industries and spur sustainable change.
Plastics Recycling Track 2: Chemical/Molecular Recycling
Organized by Jeff Carbeck and Robert Li
Chemical recycling (i.e., molecular recycling and advanced recycling) is a highly active area for both R&D and commercial development. Sustainability was once a consideration for chemicals and materials companies but today it is the price of doing business. A tremendous innovation opportunity exists for the chemicals and materials industry to tackle the waste plastics challenge and drive material circularity. Chemical recycling takes polymer materials back to the basic chemical building blocks allowing purification and polymerization to virgin equivalent materials. Material-to-material chemical recycling in combination with mechanical recycling has the potential to enable a true circular economy. During this session panelists described the innovation and commercial developments connected to material-to-material circularity.
Schedule
Attire: Business/Business Casual
8:30–10:30am
In-Person
Check-in Opens (Lobby)
Coffee and continental breakfast until 9:45 a.m.

9–10am

Online
Virtual Poster Session
Download the Poster Session Guide (PDF) and Posters (PDF)
9am
In-Person
Museum Opens

Museum Programming

Handling Collection Display
"Synthetic Materials in Our Lives"
Available in the museum throughout the day

Themed Tours
"History of Synthetic Materials and Our Environment"
9:45am and 1:15 pm
10:15–11:15am
In-Person
Poster Session (for in-person attendees and presenters)
Download the Poster Session Guide (PDF) and Posters (PDF)
11:30am
In-Person
Innovation Day Luncheon

12:15pm

In-Person/
Online

Welcome


David A. Cole, President and CEO, Science History Institute
Frank Bozich, President and CEO, Trinseo, and Chair, SCI America
Sarah Eckersley, Global Director, Research and Development, Dow, Inc.



The Warren G. Schlinger Symposium




Kaoru Aou, Dow, 2023 SCI Gordon E. Moore Medalist
30-minute talk followed by Q&A

1–1:45pm

In-Person/
Online

Break and Poster Networking
1:45–3:15pm
In-Person/
Online
Breakout Panels: Session 1


Biomaterials & Bioprocessing

Organizers:
Gregory Briner, Hexion; Bob Butterick, Dow; Christopher Simpson, LANXESS

Speakers:
Andrew Duncan, Application Development Manager, Covation Biomaterials, LLC
Presentation: Opportunities and Challenges in Sustainable Biomaterials



Plastics Recycling Track 1: Design for Recycling

Organizers:
Elizabeth Ross-Medgaarden, LyondellBasell Industries; Deidre Sandrock, Milliken

Speakers:
Gregg Beckham, Senior Research Fellow I-Chemical Engineering, National Renewable Energy Laboratory
Presentation: Plastics Recycling and Redesign in the BOTTLE Consortium

Jun Wang, Packaging Innovation – Global Design & Packaging, Colgate-Palmolive Company Technology Center
Presentation: Colgate Recyclable Tube Design and Implementation
3:15–3:30pm
In-Person/
Online
Break
The museum closes at 3:30pm.
3:30–5pm
In-Person/
Online
Breakout Panels: Session 2


Life Cycle Analysis

Organizers:
Duncan Coffey, DuPont; Robert Harding, W. R. Grace; Felicia Parks, HallStar

Speakers:
Steve Barr, Life Cycle Assessment Leader, DuPont
Presentation: Life Cycle Assessment in Industry

Jeremy Gregory, Executive Director MIT Climate and Sustainability Consortium; Co-Instructor: Life Cycle Assessment: Quantifying Environmental Impacts
Presentation: Life Cycle Assessment: Challenges and Opportunities for Supporting Strategic Decisions

Plastics Recycling Track 2: Chemical/Molecular Recycling

Organizers:
Jeff Carbeck, Eastman; Robert Li, ExxonMobil

Speakers:
Jennifer Port, Chief Sustainability Process Engineer, ExxonMobil
Presentation: An Innovation Journey to Advanced Recycling

J. Brock Thomas, Director of Polyester Renewal Technology, Eastman
Presentation: Eastman and the Circular Economy


5–6pm

In-Person
Cocktails and Networking
Awards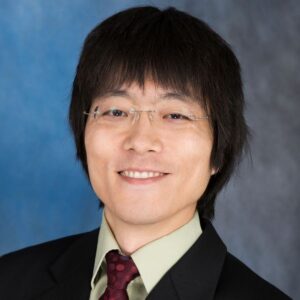 SCI Gordon E. Moore Medal
The Society of Chemical Industry, America Group (SCI America), established the SCI Gordon E. Moore Medal to recognize early-career success in innovation, as reflected both in market impact and improvement to quality of life. By highlighting extraordinary individuals and their work, SCI America aims to promote public understanding of research and development in modern chemical industries, enhance the interest of students in applied chemistry by providing role models, and emphasize the role of creative research in the global economy.
The 2023 Moore Medal was awarded to Kaoru Aou.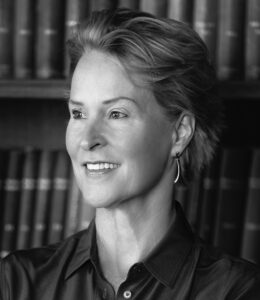 SCI Perkin Medal
The SCI Perkin Medal was established to commemorate the 50th anniversary of the discovery of mauvene. Today the medal is widely acknowledged as the highest honor in American industrial chemistry. William Henry Perkin was a founding member of SCI, and this medal was first presented in New York to Perkin himself.
The 2023 Perkin Medal was awarded to Frances Arnold.
Sponsors
Premier Sponsor
The Warren and Katharine Schlinger Foundation
Presenting Sponsors
Chemours
Eastman Chemical Company
ExxonMobil Product Solutions
Hexion, Inc.
Trinseo
Endorsing Sponsors
Chevron Phillips Chemical Co. LP
Sustaining Sponsors
The Dow Chemical Company
DuPont
Quaker Houghton
LyondellBasell
Milliken & Co.
Olin
Univar Solutions
W. R. Grace & Co.
Contributing Sponsors
Air Liquide
Hallstar
Steering Committee
Gregory Briner
North America R&D Technology Manager
Hexion, Inc.
Robert Butterick
Northeast Dow Center Site Leader
Dow Inc.
Jeff Carbeck
Vice President, Corporate Innovation
Eastman Chemical Company
Duncan Coffey
Information and Data Science Leader – Science & Innovation
DuPont
Robert Harding
Senior Technology Advisor
W. R. Grace & Company
Robert Li
Product Innovation Research Manager
ExxonMobil Technology and Engineering
Felicia Parks
Technical Director, North America
Hallstar
Elizabeth I. Ross-Medgaarden
Sr. Manager, Acetyls and Basic & Fundamental R&D
Houston Technology Center
LyondellBasell
Deidre L. Sandrock
Director of Sustainability and Innovation
Milliken & Company
Christopher Simpson
Head of Application Technology NORAM
Business Unit Polymer Additives
LANXESS Corporation