After emerging from nearly two decades of economic depression and war, Americans in the late 1940s yearned for a "return to normalcy," much as they had a generation earlier in the wake of World War I. Yet, after decades of upheaval that muddled gender, class, and racial lines, just what constituted "normalcy" was difficult to define. As men and women resumed civilian life, the legacy of their wartime experiences, particularly women's work outside the home, raised the possibility of enduring change and led many to believe that American society would never return to its prewar state.
As Americans struggled to make sense of the postwar world, chemical companies like Dow, DuPont, and Hercules Powder also found themselves at a crossroads. The pressure to maintain relevance and market share as wartime production gave way to a peacetime economy spurred Dow and others to develop a wealth of products fit for mass consumption. From metals and plastics to varnishes and pesticides, these companies quickly diversified their product lines and developed marketing campaigns that placed their new consumer durables at the center of modern life.
Contemporary advertisements from the 1940s and 1950s, such as the following selections from CHF's Dow Chemical Historical Collection, illustrate the American chemical industry's efforts to refashion itself for a new era. These advertisements, although drawn solely from the records of one company, exemplify an industrywide approach that ultimately provided Americans with a visual embodiment of the normalcy they so craved: a comfortable suburban lifestyle defined by ease, convenience, and plenty.
Home and Hearth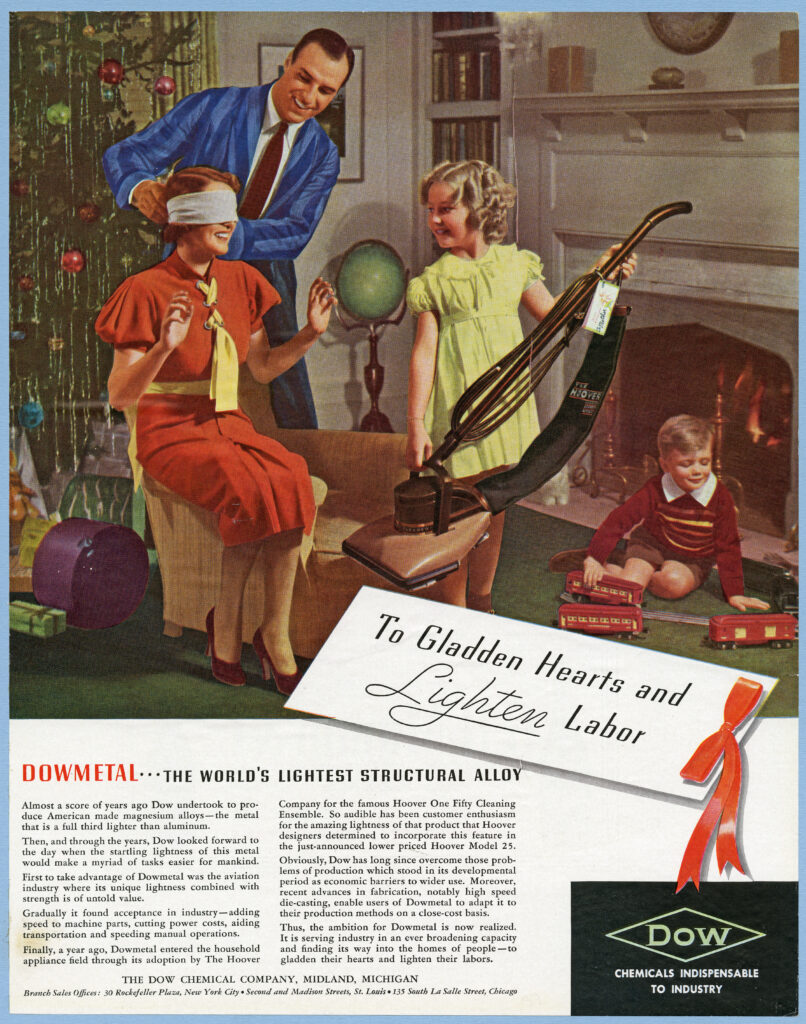 A Fashionable Future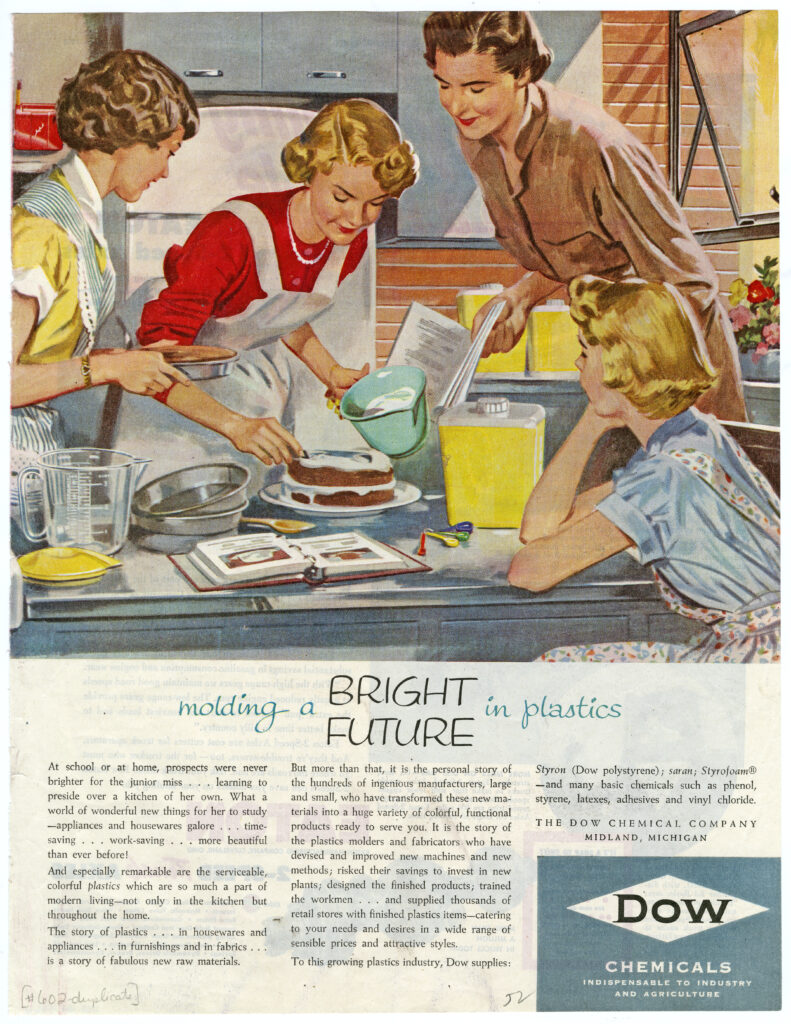 Mass Materialism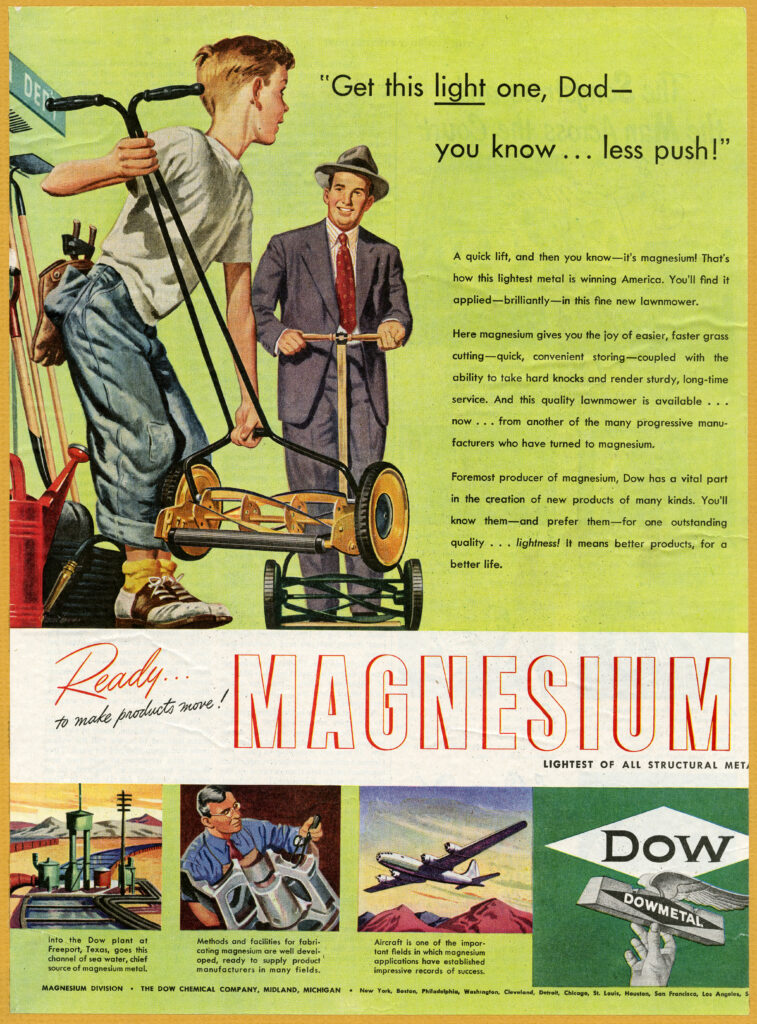 A Way of Life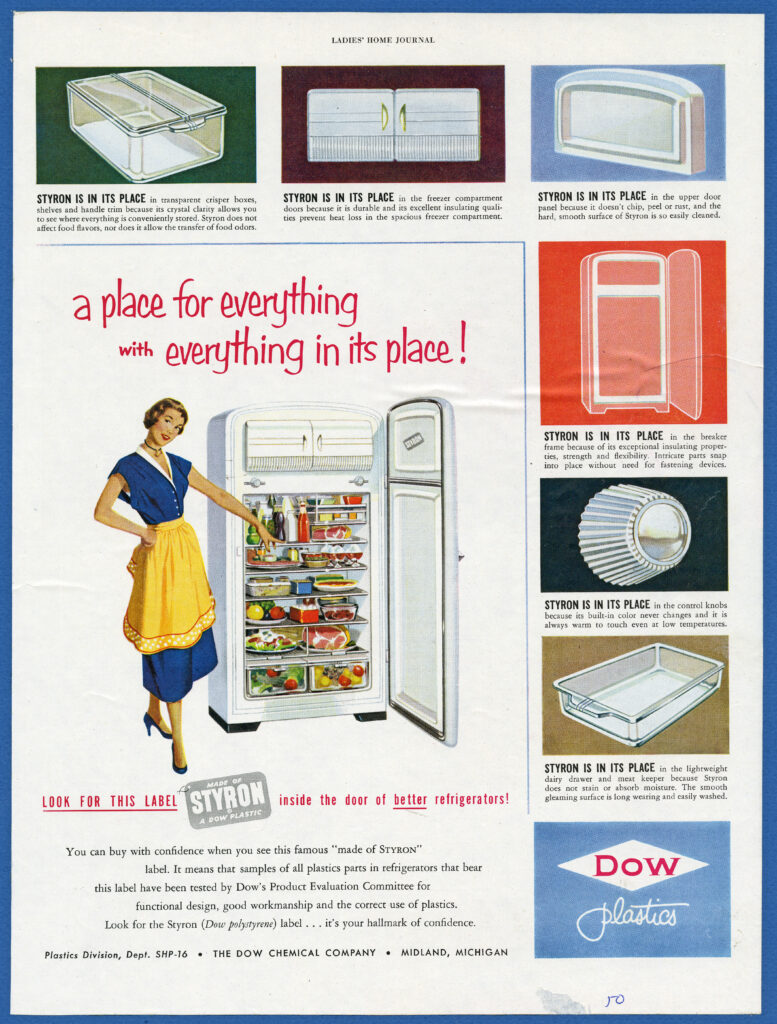 You Are What You Buy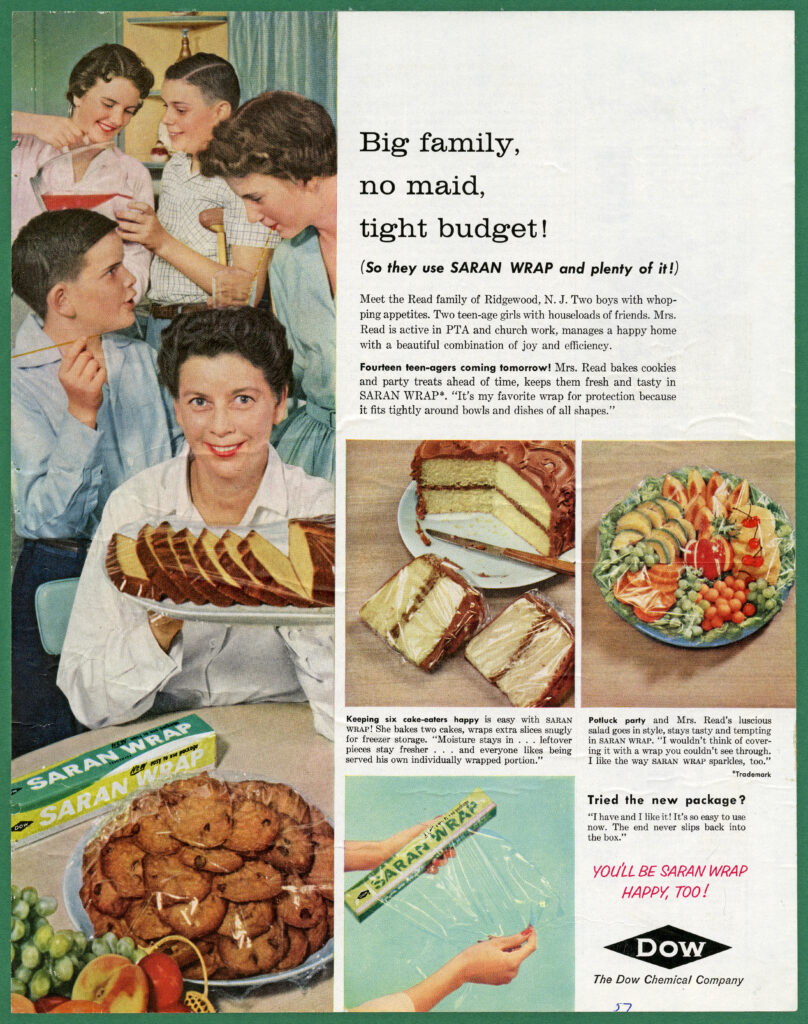 A Family of Products