Edward Chandler
An industrial chemist, Chandler was the second African American man to receive a doctorate in chemistry.
Edward Chandler was a trailblazer for African Americans in science. When he received his PhD in chemistry in 1917, he was only the second Black American to hold that degree.
A native of Ocala, Florida, Edward Marion Augustus Chandler (1887–1973) was the son of Henry Wilkins Chandler and Annie Matilda (Onley) Chandler, both originally Northerners. His father was born in 1852 in Maine and was the first African American graduate of Bates College in Lewiston (1874).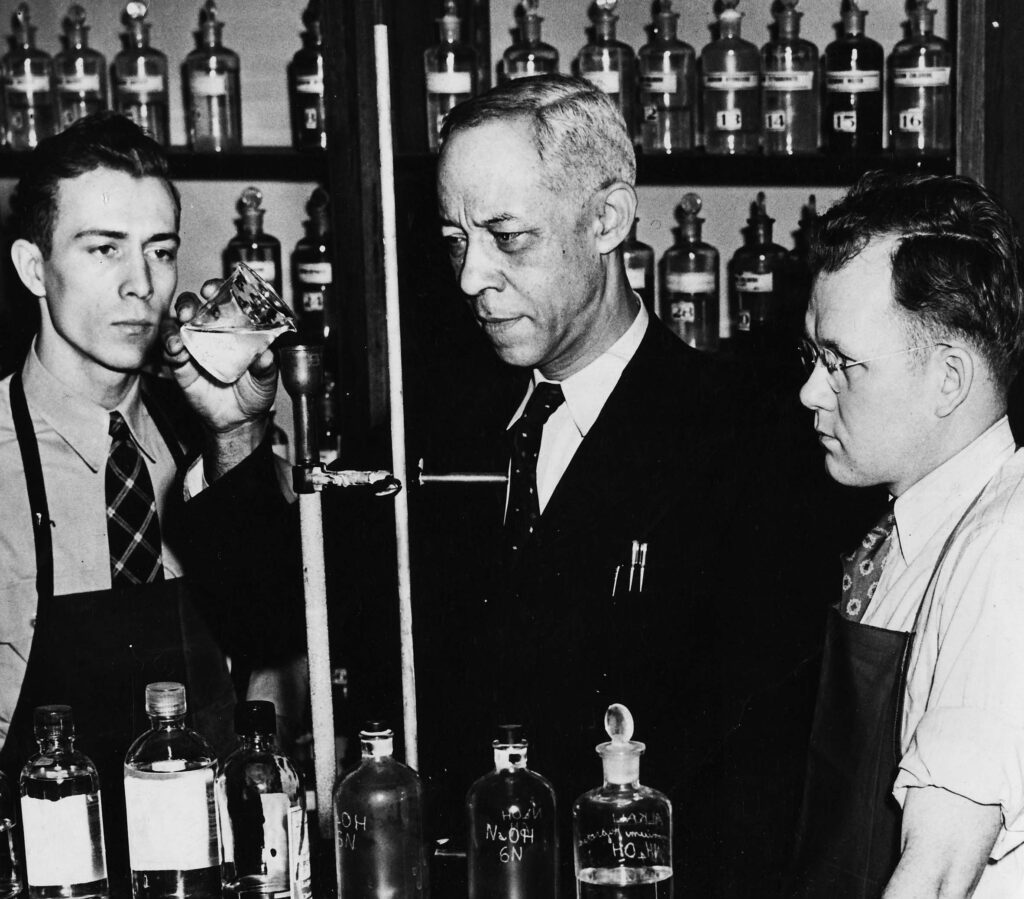 Henry Chandler went on to study law at Howard University before relocating to Florida, where he practiced law and became a Florida state senator and Republican Party delegate. Edward's mother, a teacher, was born in New York in 1861.
Education
For his education Edward Chandler headed north to Washington, D.C., to attend the Teachers' College of Howard University, from which he earned a bachelor of arts and a bachelor's diploma in education in 1913. After graduation he went to Clark University in Massachusetts as a scholar in chemistry, earning a master's degree in 1914.
Chandler was drawn to the University of Illinois to pursue doctoral work in chemistry. In 1917 he submitted a thesis on the molecular rearrangement of carbon compounds and received his PhD, making him the second African American ever to earn a doctorate in chemistry in the United States. (St. Elmo Brady was the first.) While a graduate student Chandler also "made organic chemicals on a commercial scale" for the university, according to the biographical page of his thesis.
A Career in Industry and Teaching
After graduating Chandler settled in the Chicago area and entered industry. He specialized in triphenylmethane dyes and synthetic drugs, working for the dye firm of Dicks David and Heller Company and the pharmaceutical manufacturer Abbott Laboratories. He also developed expertise in explosives. In 1924 he became a consulting chemist in Lake County, just north of Chicago.
In 1945 a progressive, racially integrated school, Roosevelt College (now Roosevelt University), opened in Chicago, and Chandler served on the founding faculty. Fellow African American chemist Percy Julian also participated in this educational experiment, serving on the college's original board of trustees. Chandler remained at Roosevelt for 20 years.
Chandler died in Chicago at the age of 86, leaving behind his wife, Stella, and four children.
The Science History Institute gratefully acknowledges the Lakes Region Historical Society in Antioch, Illinois, and Roosevelt University for their research assistance.
Featured image: Department of Special Collections and University Archives, W. E. B. Du Bois Library, University of Massachusetts, Amherst.