Science History Institute Announces Dow CEO Jim Fitterling Is 2023 Petrochemical Heritage Award Honoree
The prestigious award will be presented jointly with the Founders Club on March 27, 2023, during AFPM's International Petrochemical Conference in San Antonio.
November 29, 2022
The Science History Institute is proud to announce that Jim Fitterling, CEO at Dow Chemical Company, will receive the 2023 Petrochemical Heritage Award. The award will be presented on March 27, 2023, in San Antonio, Texas, at the International Petrochemical Conference, held by American Fuel and Petrochemical Manufacturers (AFPM).
"We are delighted to honor Mr. Fitterling" said Institute president and CEO David Cole. "His career of service, innovation, and entrepreneurship in the petrochemical sector makes him the ideal recipient of the Petrochemical Heritage Award."
Presented annually by the Institute, the Founders Club, and AFPM, the Petrochemical Heritage Award recognizes an individual's outstanding contributions to the petrochemical community. This premier award encourages emulation, inspires achievement, and promotes public understanding of modern science, industries, and economies.
About Jim Fitterling
Jim Fitterling is chairman and chief executive officer of Dow, a global materials science company with approximately $55 billion in annual sales. He became CEO in July 2018 and was elected chairman in April 2020. He previously served as chief operating officer for the Materials Science Division of DowDuPont, an $86 billion holding company.
Fitterling has played a key role in Dow's transformation from a lower-margin, commodity company to one deeply focused on higher-growth markets that value innovation—with the ambition to be the most innovative, customer-centric, inclusive, and sustainable materials science company in the world. He joined Dow in 1984 and over his career, Fitterling spent more than 10 years in leadership roles throughout Asia, serving in a variety of sales, marketing, supply chain, corporate development, and business operations positions across the company.
Under his direction, Dow became a founding member of the Alliance to End Plastic Waste to drive innovation, increase much-needed resources, and take decisive actions to put an end to plastic waste in the environment. Additionally, he served as the business lead in Dow's launch of its next-generation sustainability goals and drove the introduction of its accelerated plastics circularity and climate and carbon reduction targets.
A passionate advocate for inclusion and diversity, Fitterling leads Dow's drive to diversify its global talent. He actively serves as executive sponsor of Dow's Global African Affinity Network and is widely recognized for his work supporting LGBTQ+ non-discrimination and equality.
Fitterling is currently board chair for the National Association of Manufacturers and is the immediate past board chair of the American Chemistry Council. He also serves on the boards of 3M, Catalyst, the U.S.-China Business Council, Business Roundtable, and the Detroit Economic Club.
More News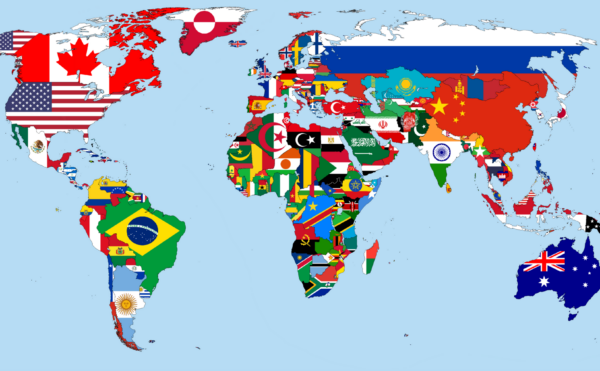 Interactive story map uses oral histories to highlight the experiences of 18 international women at MIT.
The deadline for researchers and scholars to apply is January 15, 2024.
Wyatt Technology founder to be recognized at 2024 conference in San Diego.