SCI Gordon E. Moore Medal
The Gordon Moore Medal is the premier recognition for early-career success in innovation, as reflected both in market impact and improvement to quality of life.
As a research chemist and then director of R&D, Gordon Moore carried out pioneering work on silicon transistors, the integrated circuit, semiconductor computer memory, and the microprocessor—while well under the age of 45. The Moore Medal, which bears his name, honors similarly talented young scientists.
It is presented by the Society of Chemical Industry each year during Innovation Day.
2023 Medalist: Kaoru Aou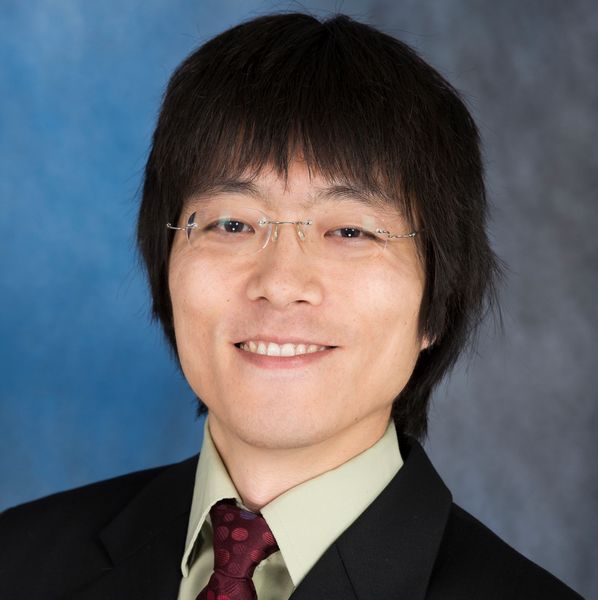 Kaoru Aou is an R&D Fellow in Dow's Polyurethanes Product R&D business. His work centers around the development of new products and applications using polyurethanes. Aou has led the development and commercialization of several polyurethanes technologies in markets that include the consumer comfort space and oil and gas. He has recently been focused on the automotive industry, particularly around innovative thermosets needed for the rapidly growing electric vehicle segment.
He is a Dow-certified Six Sigma Black Belt, has been granted 21 U.S. patents, and has been recognized with several individual and team awards including the 2014 Dow Gulf Coast Scientists Excellence in Science Award; the 2014 CPI Innovation Award for the TERAFORCE™ Polyurethane resin-coating technology for silica sand proppants in hydraulic fracturing; the 2016 Best Presentation Award from the Center for the Polyurethanes Industry for the VORA Zzz™ High Air Flow Viscoelastic Foam technology; the 2018 ACS Brazosport Local Section Volunteer of the Year Award; the 2019 Society of Asian Scientists and Engineers Professional Achievement award; and the R&D 100 award in 2014, 2017, and 2018 from R&D Magazine. He was one of 45 scientists in chemistry inducted as a 2022 American Chemical Society Fellow.
Aou received his BS in chemical engineering from the Massachusetts Institute of Technology and his MS and PhD degrees in polymer science and engineering at the University of Massachusetts Amherst.
Winners of the Gordon E. Moore Medal
Kevin Maloney (2022)
Carla Pereira (2021)
Wei Wang (2020)
John Sworen (2019)
Steven Swier (2018)
Melinda Keefe (2017)
Abhishek Roy (2016)
John A. McCauley (2015)
Andrew Taggi (2014)
Jerzy Klosin (2013)
Dean Rende (2012)
Doron Levin (2011)
Emmett Crawford (2010)
Emma Parmee (2009)
Edmund M. Carnahan (2008)
Paul A. Sagel (2007)
Jonathan M. McConnachie (2006)
Jeffrey John Hale (2005)
George Barclay (2004)
For more information, visit the SCI website.
About the Society of Chemical Industry
SCI is a unique multidisciplinary forum where science meets business on independent, impartial ground. SCI provides the opportunity for sharing information among sectors as diverse as food and agriculture, pharmaceuticals, biotechnology, environmental science, and safety.
Established in 1881 as the Society of Chemical Industry, SCI is today a registered charity with individual members in over 70 countries. Its headquarters are in London.
Ever since its foundation SCI's principal objective has been to further the application of chemistry and related sciences for the public benefit, through our events and publication.