Petrochemical Heritage Award
Without petrochemistry we wouldn't be missing just gasoline for our cars: we'd be missing such things as nylon, linoleum, and Plexiglas. The Petrochemical Heritage Award was established in 1997 to recognize individuals who made outstanding contributions to this vital field.
The Petrochemical Heritage Award recognizes those whose contributions to public understanding are noteworthy, who have displayed significant entrepreneurship in the petrochemical profession or industry, and who have been active in philanthropic and/or communal affairs. It is presented with the Founders Club each year at the International Petrochemical Conference, held by the American Fuel and Petrochemical Manufacturers.
2023 Honoree: Jim Fitterling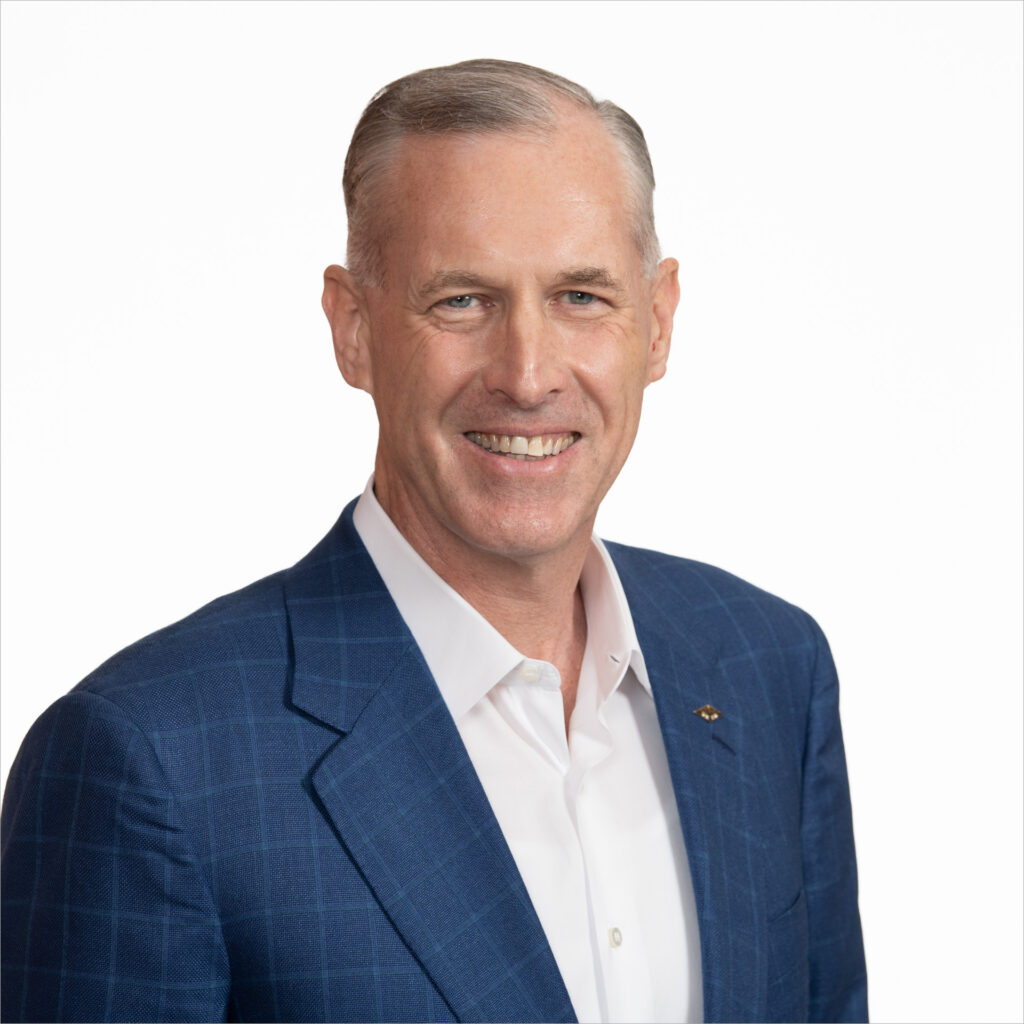 Dow CEO Jim Fitterling received the 2023 Petrochemical Heritage Award on March 27 during AFPM's International Petrochemical Conference in San Antonio.
Jim Fitterling is chairman and chief executive officer of Dow, a global materials science company with approximately $55 billion in annual sales. He became CEO in July 2018 and was elected chairman in April 2020. He previously served as chief operating officer for the Materials Science Division of DowDuPont, an $86 billion holding company.
Fitterling has played a key role in Dow's transformation from a lower-margin, commodity company to one deeply focused on higher-growth markets that value innovation—with the ambition to be the most innovative, customer-centric, inclusive, and sustainable materials science company in the world. He joined Dow in 1984 and over his career, Fitterling spent more than 10 years in leadership roles throughout Asia, serving in a variety of sales, marketing, supply chain, corporate development, and business operations positions across the company.
Under his direction, Dow became a founding member of the Alliance to End Plastic Waste to drive innovation, increase much-needed resources, and take decisive actions to put an end to plastic waste in the environment. Additionally, he served as the business lead in Dow's launch of its next-generation sustainability goals and drove the introduction of its accelerated plastics circularity and climate and carbon reduction targets.
A passionate advocate for inclusion and diversity, Fitterling leads Dow's drive to diversify its global talent. He actively serves as executive sponsor of Dow's Global African Affinity Network and is widely recognized for his work supporting LGBTQ+ non-discrimination and equality.
Fitterling is currently board chair for the National Association of Manufacturers and is the immediate past board chair of the American Chemistry Council. He also serves on the boards of 3M, Catalyst, the U.S.-China Business Council, Business Roundtable, and the Detroit Economic Club.

Previous Winners of the Petrochemical Heritage Award
Aloke Lohia (2022)
Jim Teague (2021)
Albert and James Chao (2019)
Gary K. Adams (2018)
David Weidman (2017)
Stephen Pryor (2016)
James Gallogly (2015)
Frank Popoff (2014)
Jim Ratcliffe (2013)
Marvin Schlanger (2012)
Raj Gupta (2011)
Hiromasa Yonekura (2010)
Mohamed Al-Mady (2009)
Peter Huntsman and Dave Swalm (2008)
Dan Duncan (2007)
J. Virgil Waggoner (2006)
T. T. Chao (2005)
William McMinn Jr. (2004)
Harold A. Sorgenti (2003)
Herbert E. Doan (2002)
Jon M. Huntsman (2001)
Ralph Landau (2000)
John R. Hall (1999)
John T. Files (1998)
Gordon Cain (1997)

About the Sponsors
The Founders Club was founded in 1981 by a group of petrochemical-industry executives who participated in the establishment of the Petrochemical Committee of the NPRA (now AFPM) and ultimately generated the International Petrochemicals Conference (IPC) as a separate identity within NPRA. The Founders Club today is a select group of individuals with a minimum of 25 years of distinguished service in the petrochemical industry. The club proudly advances the legacy inherited from these original "Founders" as contributing stewards of the petrochemical industry with a respect for the past (legacy), activities for the present (networking), and support for the future (recognition).
American Fuel & Petrochemical Manufacturers (AFPM) is a trade association representing high-tech American manufacturers of virtually the entire U.S. supply of gasoline, diesel, jet fuel, other fuels and home heating oil, as well as the petrochemicals used as building blocks for thousands of vital products in daily life.